On the organization of country recreation and recreation for schoolchildren in Minsk on the basis of the Sputnik health complex "Minskremstroy" during the spring holidays in 2019
26-Mar-2019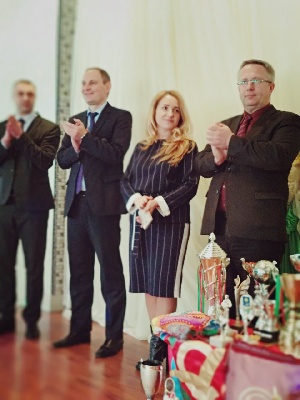 A unique project in its own way is being implemented by the Department of Education of the Administration of the Central District of Minsk together with the Minsk City Office of the Republican Center for Health Improvement and Sanatorium-Resort Treatment of the Population: during the spring break, school children organized a country health center and a rest on the basis of the Sputnik health complex JSC "Minskremstroy".
150 children from the Central District got the opportunity to spend their time with rewards, improve their health and have a rest on spring break not in the city, but in the Sputnik country camp. A 9-day thematic shift has been prepared for children, organized by the student teaching group "Vetraz" of the Belarusian State Pedagogical University named after M. Tank.
The shift is filled with many interesting events dedicated to the Year of the Small Motherland, and offers for children a variety of creative and sports competitions, festivals, promotions, tours and fairs.
Sputnik health camp has a good material base and infrastructure. The children are offered comfortable rooms for living, an assembly hall, sports grounds, a stadium, a gym, a library, rooms for working in circles, a modern and well-equipped medical unit.
Taking into account the 24-hour stay of children in the camp, a full-fledged 5-times balanced nutrition is organized for them, which, combined with natural factors, active leisure, educational and physical-sports activities, creates a good healing effect.
The administration of the Central District is confident that they have begun a good cause - to create conditions for good rest and recuperation of children in the conditions of country camps not only in summer, but also during periods of spring and autumn holidays.