On the development of health services in the Orsha district of the Vitebsk region
14-Mar-2019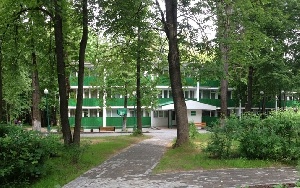 In pursuance of the Orsha District Development Program for the period until 2023, approved by Decree of the President of the Republic of Belarus of December 31, 2018 No. 506 "On the Development of the Orsha District of the Vitebsk Region", the Orsha tourist and health unitary subsidiary enterprise is doing some work to improve key performance indicators.
For the period January-February 2019, the number of accepted foreigners was 285 people, the average percentage of loading increased by 9.5% compared to the same period of 2018. Exports of tourism services in January-February 2019 amounted to 53.9 thousand rubles, which is 10.5% more compared to last year.
Orsha Unitary Enterprise actively cooperates with the department of sports and tourism, the department of youth of the Orsha regional executive committee in the following areas: organization of excursion trips and tours for schoolchildren and students; joint holding of international chess competitions on the basis of the Orsha Unitary Enterprise, as well as a children's sports camp among pupils of the Secondary School No. 2 on chess; joint organization of leisure and recreation, through the provision of health and additional paid services for schoolchildren and young people during the holiday period (rope park, gym, table tennis, shooting range, salt room, oxygen cocktails, massage, hiking, rafting, quests, animation programs etc.)
In order to increase the volume of medical and health services and promote health tourism, as well as improve the quality of services provided, measures are being taken to develop and promote new health and spa weekend programs, the implementation of gift certificates for a complex of health and medical procedures, as well as holding actions aimed at increased attention among guests to a more comprehensive and comprehensive range of health and medical services.
Together with the sports complex "Ice Arena" hockey tournaments are organized among the youth teams of the Republic of Belarus and the Russian Federation with accommodation and meals in the Orsha Unitary Enterprise.
Weekend weekends are held with day and round-the-clock children's stay with organization of break-dance contests and sporting events.
In the offseason, work is carried out on interaction with non-resident organizations for the placement and meals of the seconded employees.